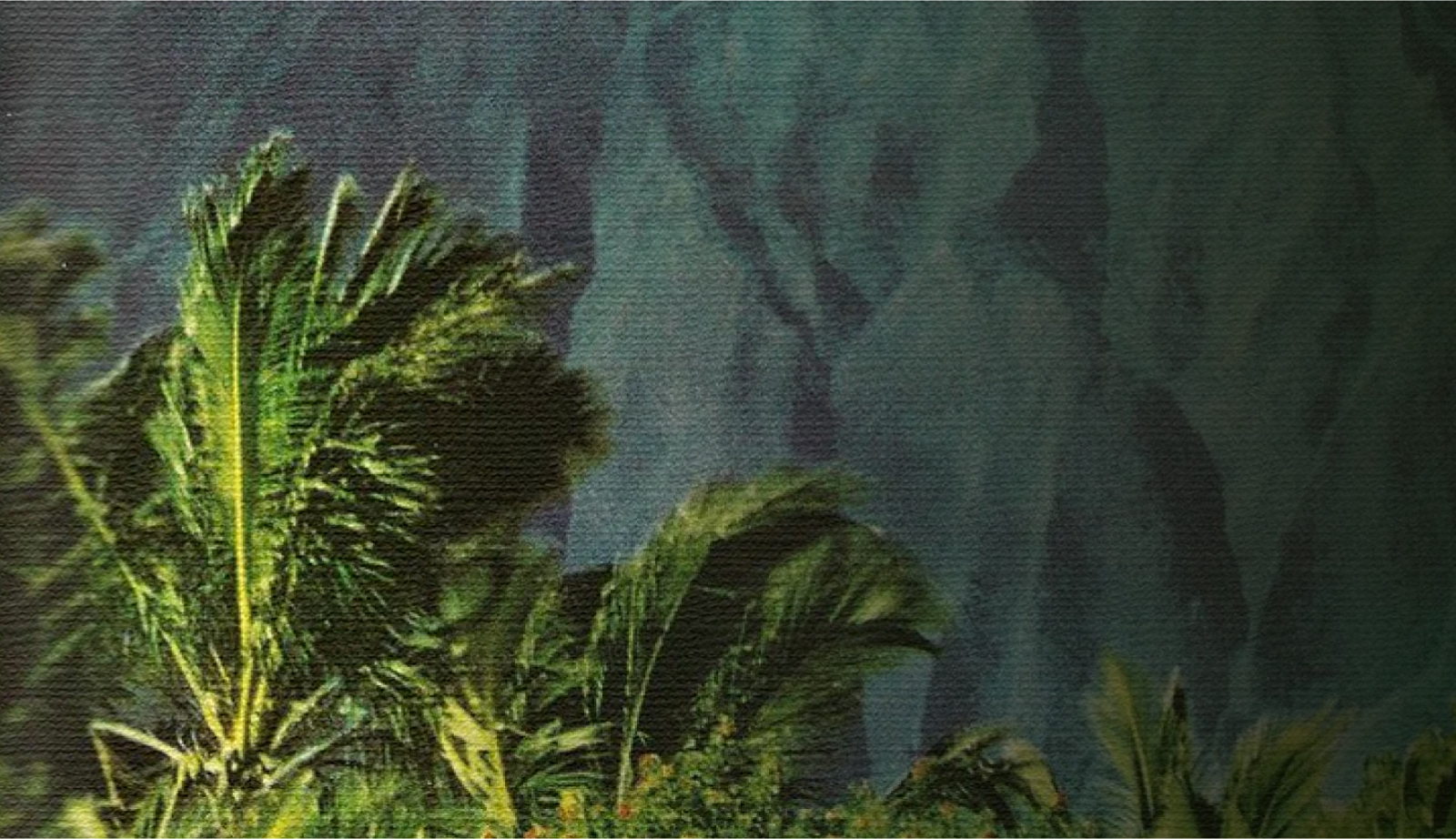 We donate all merch profits to Phoenix Futures, to help support people in our local community recovering from addiction.
Bring on the BLISS: featuring a refreshingly sweet kiwi aroma + hints of honeydew melon, this limited edition drop is an aromatic tropical escape for that forever-summer feeling. Blended with extracts of ashwagandha and juniper, this playful puff is bound to deliver instant smiles. 
* Please note: KIWI Pods are for use with a ripple+ Pod device, sold separately
Sustainability
Our rechargeable, reusable design leads to a waste-free puffing experience. All POD packs are fully recyclable, and any finished POD refills can be either sent to us to be recycled, or dropped at any of our retail locations. The ingredients we use in our formulations are fully traceable, and we have complete transparency on their origins.
Delivery + Returns
We offer free shipping on orders over €30. For any issues or queries, please contact info@therippleco.com. If you wish to return your product(s), please contact us within 14 days of purchase.
ALL ABOUT BLISS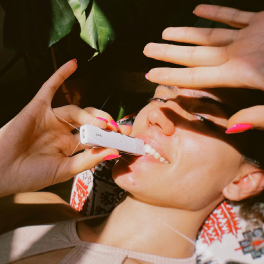 Lee D.
The Kiwi aroma is unreal! It's subtly sweet and truly tastes like a holiday. My nicotine-free life is getting better and better, thank you so much for these drops. Please make this permanent!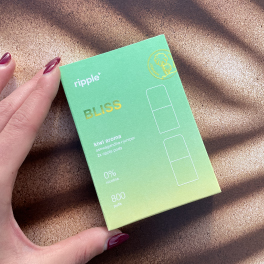 Noah J.
OBSESSED! The best puff you've come up with, I love how invigorated it leaves me feeling. Please keep it coming with the aromas, I'm so impressed.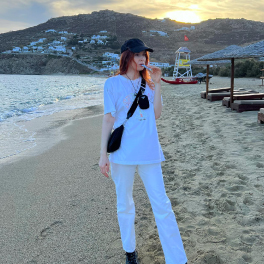 Alina A.
10/10: the new POD is so good! They last ages, smell like a dream and I feel really invigorated by the aroma! My favorite drop!
I HAVE QUESTIONS
Do I need a ripple+ POD device to use the pods?
Yes! Your POD packs plug into your rechargeable POD device via magnetic connection to deliver 400 puffs of plant-powered goodness. The device is universally compatible with all signature ripple+ formulas.

How will BLISS transport me to a state of serenity?
Its tropical-tasting kiwi aroma is mixed with extracts of ashwagandha and juniper to soothe your senses and infuse those holiday vibes even in the dullest of days. Featuring hints of honeydew melon for that added subtle sweetness, BLISS is bound to bring those sunshine rays in.
How do the ripple+ PODS work?
Each POD delivers 400 puffs of cleaner + greener than ever before mood-enhancing botanical blends. When it's time to top up the device again, simply pop a new pod inside of your rechargeable ripple+ pod system and you will be back in an idyllic state of plant-powered puffs!
Is ripple+ vegan + cruelty-free?
Yes and yes! It's really important to us that our diffusers don't cause harm to, or have a negative impact on humans, animals and the environment, so we've made it our mission to be completely transparent with everything that goes into them. We use natural ingredients and can say with complete confidence that our products are vegan-friendly and cruelty-free.
How is ripple+ made?
Our formulas come from state-of-the-art labs in California and are created with the highest quality botanical blends. The combinations of plant extracts and natural aromas are expertly blended to elevate your senses. Our formulas are organic, vegan-friendly and Kosher/ Halal.
How do I recycle my ripple+ PODS?
The reusable design of the POD system minimises waste – so all you need to do is recycle the POD packs themselves. You can do this at your nearest retail location, or print out a free shipping label to send your used packs back to us. Plus we'll send you a reward, so you can stock up on plant-powered goodness for less, next time.

What comes in a POD pack?
All ripple+ POD packs come with two pods of your chosed formula. They are available in all of our signature aromas and seamlessly connect with your rechargeable POD device. Each POD is supercharged with 400 puffs of plant-powered goodness, which means you will receive 800 puffs/pack.

How do I track my ripple+ order?
You'll receive a confirmation email with your tracking number as soon as your order has been dispatched. Just give the tracking a couple of hours to update once you've got it, and you'll then be able to follow your ripple+ goods making their way to you!
OUR ALL-NEW
POD DEVICE
Experience the POD system in full, with the ultimate starter kit containing one infinitely rechargeable POD device, plus four* POD packs to get you going. *POWER, RELAX, DREAM and BOOST. The ripple+ device is also compatible with FOCUS, ZEST and HAPPY sold separately.
SHOP NOW